Best and Cheap Sitefinity DX 14.2 Cloud Hosting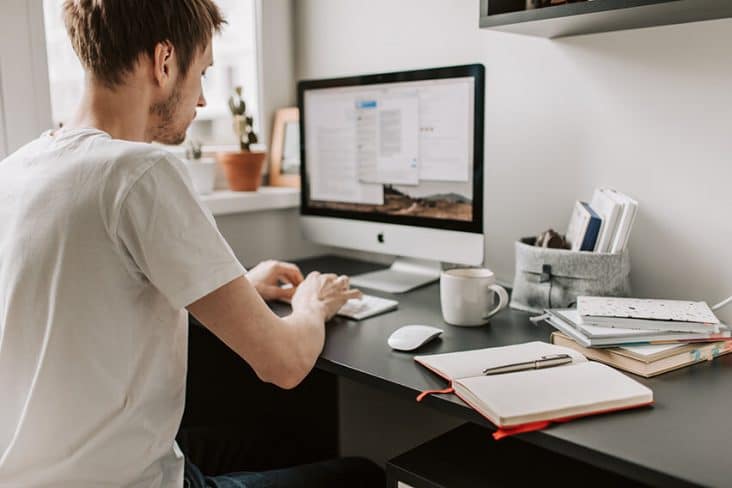 Best and Cheap Sitefinity DX 14.2 Cloud Hosting
What is Sitefinity?
Sitefinity by Telerik is an ASP.NET web content management platform engineered to make managing your website a more positive, empowering and usable experience. Sitefinity is the first and only CMS to enable enterprises to take full advantage of all three mobile development strategies— Responsive Web Design, mobile websites, and mobile apps, easily and effectively—and all from one CMS user interface.
Sitefinity's intuitive user interface delights both developers and business users alike, making it a more efficient environment to get more work done—faster. There's no long training required, so even new non-technical users will be up and running in no time. Because it's built on a modern code-base, Sitefinity is best equipped to meet the long term needs of today's expanding businesses, including tackling challenges like mobile, ecommerce, multisite management, content personalization, and so much more. Sitefinity's customers further benefit from Telerik's ongoing innovation and technical support. Toyota, Audi, Tetley, NASA and Kraft Foods all trust Sitefinity to power their websites. You can too.
What's new in Sitefinity 14.2
Filters and notifications for outdated content
Pages and certain content types can have a life span after which they become outdated (expired) and need to be revised or removed. Content editors can now easily locate and act on outdated pages through new filtering options on Pages page. The feature consists of configuration in the Advanced settings, two new filters – Outdated and Last modified by (both available via Pages), and notification preferences for receiving user notifications upon page expiration.
The feature is OFF by default. Therefore, the Outdated  filter and respective notification preferences are NOT available on the user interface unless the feature is enabled.
Sitefinity users can turn ON or OFF the types of outdated content notifications that they want to receive individually.
Dynamic notifications
This feature is about pushing dynamic notifications, which you have defined in a   JSON  file beforehand, to different groups of users. This feature is helpful, for example, when you want to create an additional communication channel with the Sitefinity CMS users. For the feature to work properly, this file should be stored on the file system under SitefinityWebApp\Sitefinity\Notifications folder and should be named notifications.json. Having this file on the file system enables the Sitefinity Administrators to push notifications to specific group of users. The target group for each notification is defined inside the file – you can choose between Admins, NonAdmins, and All users. With this option, you also have the flexibility of scheduling notifications – the system can deliver them on any defined date. The notifications.json file has an unique Id, based on which Sitefinity CMS remembers the last delivered notification. If you add new notifications to the file, only the the ones will be processed and delivered. For this purpose, you should change the file Id.
Asynchronous sync for Content Editors 
Sync operation through the Content Editor experience is asynchronous and they are not blocked.
The content editors  receive a notification upon successful/failed sync.
Migrate media libraries to DAM provider

For existing media content stored in Sitefinity CMS, you now have the option to migrate these libraries to your DAM provider. During the migration, the existing media content items will be moved to a new library in Sitefinity CMS, but their IDs will remain unchanged so existing relations between the media items and any other content will be preserved. The files of the media items though will be moved to your DAM provider and will no longer be managed by Sitefinity CMS.
Add user-friendly server name to SiteSync target
You can now add a user-friendly label to SiteSync targets so that it is easier to recognize and target the servers you want to sync content to. To do that, from SiteSync basic settings, you open the server properties and fill out the new Label field.
Report Ucommerce events to Insight
We've enabled you to track Ucommerce interactions and metadata for segmentation and personalization by conversion and touchpoint into Sitefinity Insight.
Search widgets for Sitefinity .NET Core
New search functionality is available for .NET Core. This allows you to specify a search index, perform search with suggestions, and display the results from the search based on the previous behavior. The following two widgets have been added:
As performance and reliability can directly affect the site traffic and quality, ASPHostPortal.com uses constantly-innovated technologies and facilities. For example, it applies IIS Manager Access, WCF RIA services, ASP.NET Ajax, Silverlight, Full Trust, isolated application pool, etc. In regards to the actual network condition, this company has been keeping a good and reliable record of speed and uptime. According to our testing data, ASPHostPortal.com uptime far surpasses the guaranteed 99.9%. Their best and cheap Sitefinity DX 14.2 cloud hosting is beginning at $4.00/mo.
ASPHostPortal.com offer rock solid Sitefinity DX 14.2 cloud hosting. They can load and stress test your site against anticipated traffic and recommend the best option for you. They can build your Sitefinity DX 14.2 cloud hosting platform so that it is highly available, fault tolerant and responds optimally to your end users.
ASPHostPortal.com has Sitefinity DX 14.2 experts on staffs that are available 24/7 to help, a one click install script to make installation a breeze, and they guarantee their service, money back. ASPHostPortal.com use World Class Plesk Control Panel that helps you with single-click Sitefinity DX 14.2 installation. The minimal specs of their servers includes Intel Xeon Dual Core Processor, RAID-10 protected hard disk space with minimum 8 GB RAM. You don't need to worry about the speed of your site. For more detail about best and cheap Sitefinity DX 14.2 cloud hosting offer, please visit their site at http://asphostportal.com/
Are You Looking for CentOS Linux Dedicated Server?

You have many options when choosing a Reliable Dedicated CentOS Linux hosting company. Our recommendation for CentOS Linux Dedicated Server is ASPHostPortal.com. ASPHostPortal.com is the best and cheap CentOS Linux Dedicated Server.

With CentOS Linux dedicated server from ASPHostPortal.com, you have full root access to the server 24/7/365. The server is a dedicated service and it is not shared among their clients. All ASPHostPortal.com servers offer the most advanced CentOS Linux Dedicated Server operating system available today.