The Best E-commerce CMS Platform for Your Online Business Magento 2.2.5 Cloud Hosting Big Deal 15%

The Best E-commerce CMS Platform for Your Online Business Magento 2.2.5 Cloud Hosting Big Deal 15%
E-commerce CMS Platform for Your Online Business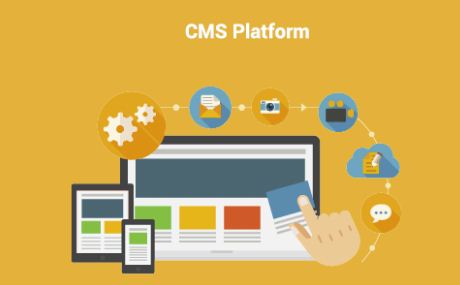 With digital buyer penetration predicted to edge near about 50% of overall Internet users in 2018, the e-commerce industry is ready to evolve and expand.
Last year more than 1 Billion Internet users made an online purchase and the numbers are continuously growing. This is probably the best time to jump in the line and start your online business if you have some amazing products to sell online.
However, an online business requires an eCommerce platform to start with and choosing the best e-Commerce CMS can be a lot of work. Apart from being visually appealing, your eCommerce website needs to be functional and cheap.
What is Magento?
Magento is an ecommerce platform built on open source technology which provides online merchants with a flexible shopping cart system, as well as control over the look, content and functionality of their online store. Magento offers powerful marketing, search engine optimization, and catalog-management tools.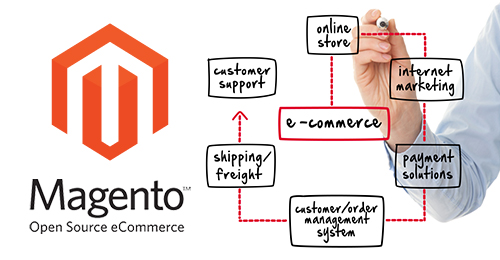 Magento Community Edition is open source eCommerce software used to power hundreds of thousands of online stores. It can be downloaded for free and is most frequently used by developers and small businesses.
Magento is suitable for small e-commerce companies serving just one town or a state as well as MNCs. It grows with your business; regardless of the kind of e-commerce features or enhancements you need, Magento will never fail to surprise you (pleasantly, of course!).
No wonder why so many Fortune 500 companies (most having very complex e-commerce operations) are using Magento.

It is also possible to add customized back-end workflows to meet specific business requirements. With Magento, a modular ecommerce solution at the core, you're in control of how you want your ecommerce website to look and perform.
With one backend CMS, Magento allows you to create multiple online stores.
You can control all of your inventory, billing tasks, customer records etc. from a single admin dashboard.
What's New in Magento 2.2.5?
This release updates the copyright date in every file. It does not contain any functional changes or security improvements. Isolating these changes in a single release is intended to simplify future updates and developer workflow.
Magento 2.2.5 Best Features
Digital Commerce
Magento Enterprise Edition creates outstanding customer experiences on desktop, mobile, tablet, and beyond.
Commerce Order Management
Deliver the right product to your customer, when they want it, how they want it, with a truly connected shopping experience.
Retail Commerce
Turn your store personnel into empowered, customer-focused associates, with a mobile platform that revolutionizes the in-store experience.
How to Choose Best and Cheap Magento 2.2.5 Cloud Hosting?
To choose hosting provider that fully support Magento 2.2.5 is not easy task. We highly recommend ASPHostPortal for your Magento 2.2.5 hosting partner. Not only offer cheap price, but also expert Magento 2.2.5 support team. You feel free to host your great Magento 2.2.5 site with their great Magento 2.2.5 hosting service. The following are the reasons why you should choose ASPHostPortal as your Magento 2.2.5 hosting partner.
Why ASPHostPortal is the Best and Cheap Magento 2.2.5 Cloud Hosting?
ASPHostPortal comes with eight Windows cloud hosting plan, and the prices start from $2.99/mo, normally. With the exclusive promotional link, customers can get the hosting at only $1.99/mo, 33% off the regular prices. And you can start your Magento 2.2.5 site from $4.00/mo only. That certainly makes ASPHostPortal the cheapest Magento 2.2.5 cloud hosting in the field. Moreover, if there is anything wrong, customers can cancel the service, and ask their full money back within the first 30 days, according to ASPHostPortal 30 Days Money Back Guarantee.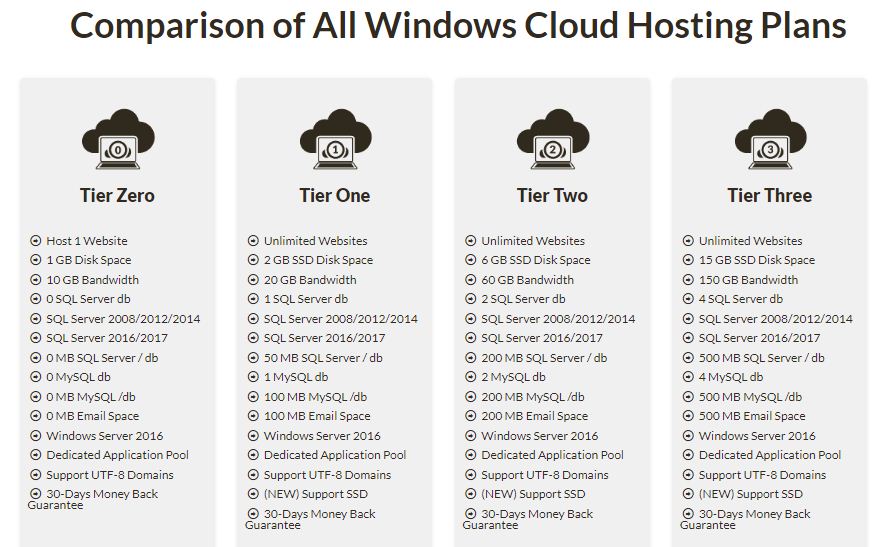 ASPHostPortal Windows Hosting comes with Plesk control panel. Plesk is best control panel to manage windows hosting. You can easily manage your server, email accounts with few clicks. You can instantly install over 100 applications on your website with just a few clicks. You can check everything about your website including disk space, traffic, logs & statistics and many more.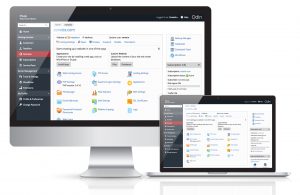 Does ASPHostPortal really give 99.99% up time? The answer is yes. ASPHostPortal Windows Hosting servers are capable enough to make your website 99.99% available. ASPHostPortal has established a world-class infrastructure making it possible to guarantee such a high uptime percentage.  Of course there is always the possibility that some factor beyond the control of the ASPHostPortal Company will result in more downtime.  Fortunately, this does not occur too often.  Upgrades and maintenance downtime are acceptable and do not impact the uptime guarantee.
In order to provide top-level web hosting service, ASPHostPortal.com offers 24/7 available technical support with professional and experienced support staffs via create ticket from helpdesk. Besides, those support staffs are been in this field for over 3 years, thus be able to offer efficient troubleshooting process, and provide the best resolutions to any issues raised by customers.