The Best E-commerce CMS Platform for Your Online Business Magento 2.4.1 Cloud Hosting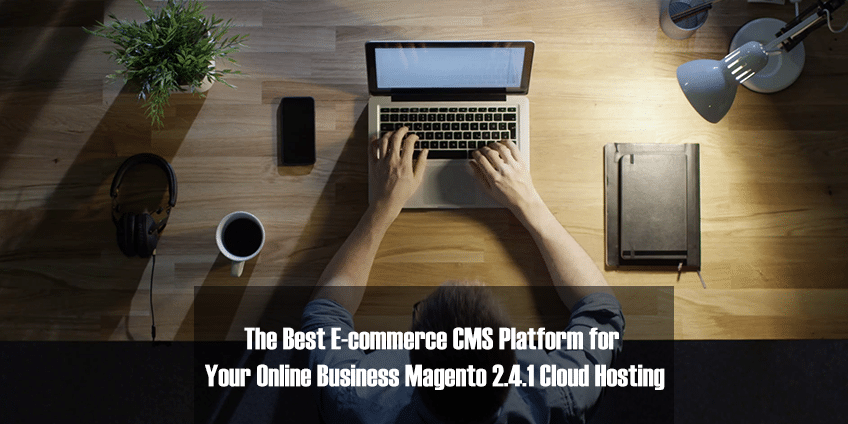 E-commerce CMS Platform for Your Online Business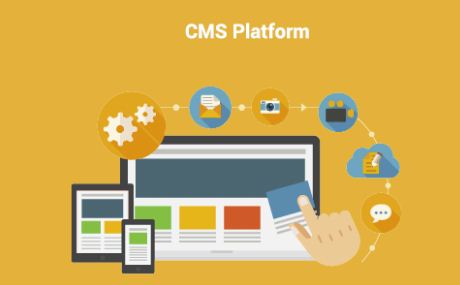 With digital buyer penetration predicted to edge near about 50% of overall Internet users in 2018, the e-commerce industry is ready to evolve and expand.
Last year more than 1 Billion Internet users made an online purchase and the numbers are continuously growing. This is probably the best time to jump in the line and start your online business if you have some amazing products to sell online.
However, an online business requires an eCommerce platform to start with and choosing the best e-Commerce CMS can be a lot of work. Apart from being visually appealing, your eCommerce website needs to be functional and cheap.
What is Magento?
Magento is an ecommerce platform built on open source technology which provides online merchants with a flexible shopping cart system, as well as control over the look, content and functionality of their online store. Magento offers powerful marketing, search engine optimization, and catalog-management tools.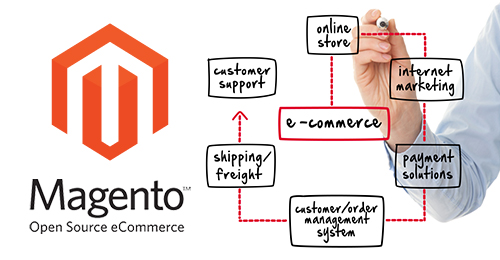 Magento Community Edition is open source eCommerce software used to power hundreds of thousands of online stores. It can be downloaded for free and is most frequently used by developers and small businesses.
Magento is suitable for small e-commerce companies serving just one town or a state as well as MNCs. It grows with your business; regardless of the kind of e-commerce features or enhancements you need, Magento will never fail to surprise you (pleasantly, of course!).
No wonder why so many Fortune 500 companies (most having very complex e-commerce operations) are using Magento.

It is also possible to add customized back-end workflows to meet specific business requirements. With Magento, a modular ecommerce solution at the core, you're in control of how you want your ecommerce website to look and perform.
With one backend CMS, Magento allows you to create multiple online stores.
You can control all of your inventory, billing tasks, customer records etc. from a single admin dashboard.
What's New in Magento 2.4.1?
Highlights of Magento 2.4.1 release:
Support for SameSite attributes for cookies.
Included the CAPTCHA protection for payment and order related API endpoints.
CAPTCHA on Place Order frontend page
150 fixes to core code
More than 15 security enhancements
Improvements in GraphQL, infrastructure, performance, PWA Studio, and much more!
Magento Security-only Patch 2.4.0.1
Option to install a time-sensitive security fix without applying hundreds of functional fixes.
The security-only patch 2.4.0.1 (Composer package 2.4.0-p1) to fix the vulnerabilities identified in the previous quarterly release, Magento 2.4.0.
Includes the hotfixes applied to Magento 2.4.0
Substantial Security Enhancements
Includes 15+ security fixes to close remote code execution (RCE) and cross-site scripting (XSS) vulnerabilities
Includes CAPTCHA protection to:

Place Order storefront page and REST and GraphQL endpoints
Payment-related REST and GraphQL endpoints.

Support for SameSite cookie attribute in order to support the Google Chrome enforcement of the new cookie classification system
The enhanced Magento Scanning Tool allows the merchants to get real-time insights into the security status of their site through proactive detection of malware and reduction of false positives.
Infrastructure Improvements
Allow the store users to clear the contents of their shopping cart in a single action
Improved quality of the Framework
Improvements in:

Customer Account
Catalog
CMS
OMS
Import/Export
Promotions and Targeting
Cart and Checkout
Staging and Preview
Performance Enhancements
Reduced the size of network transfer between Redis and Magento.
Hence, a decrease in network cache size and execution time for many scenarios
A decrease of 20% in consumer queue CPU consVenia mini-cart experience motion that resulted in increased control over consumers and saves server resources.
Improved execution time for "bin/Magento" commands
New Media Gallery
Allows the merchants to perform the following in the media gallery which is now enabled by default in the admin panel:
Bulk image delete
Identify the duplicate and unused images on the storefront, hence optimizing the media storage
Filter images by the storefront area
View metadata from the images, edit it, and search for images by metadata
GraphQL
Allow customers and guests to write product reviews. Customers can also retrieve their product review history
Allow customers and guests to add a gift message to their order.
Allow customers to view details about their order histories, including invoices, shipping, and refunds.
Allow customers to add these product types to the cart:

Simple
Configurable
Bundled
Grouped
Virtual
Gift Card
Downloadable

Allow logged in customers to store the payment details
PWA Studio v8.0.0
Updates to the Venia style guide
Enhanced Venia mini-cart experience
and much more
Apart from these, the Magento 2.4.1 release includes the Adobe Stock Integration v2.1.0., Magento Functional Testing Framework 3.1.0, and fixed issues in the Magento 2.4.1 core code
The Magento Commerce 2.4.1 release includes
According to Magento, the latest version is capable to prepare your store for the upcoming holiday season as it offers:
Improved PageBuilder that supports full-screen mode for easier editing of content and consistent experience editing content across the admin.
Sitewide analysis tool dashboard integration
Improved B2B Shipping methods
Improved shopping cart
Introduces new admin features
How to Choose Best and Cheap Magento 2.4.1 Cloud Hosting?
To choose hosting provider that fully support Magento 2.4.1 is not easy task. We highly recommend ASPHostPortal for your Magento 2.4.1 hosting partner. Not only offer cheap price, but also expert Magento 2.4.1 support team. You feel free to host your great Magento 2.4.1 site with their great Magento 2.4.1 hosting service. The following are the reasons why you should choose ASPHostPortal as your Magento 2.4.1 hosting partner.
Why ASPHostPortal is the Best and Cheap Magento 2.4.1 Cloud Hosting?
ASPHostPortal comes with eight Windows cloud hosting plan, and the prices start from $3.81/mo. You can start your Magento 2.4.1 site from $3.81/mo only. That certainly makes ASPHostPortal the cheapest Magento 2.4.1 cloud hosting in the field. Moreover, if there is anything wrong, customers can cancel the service, and ask their full money back within the first 30 days, according to ASPHostPortal 30 Days Money Back Guarantee.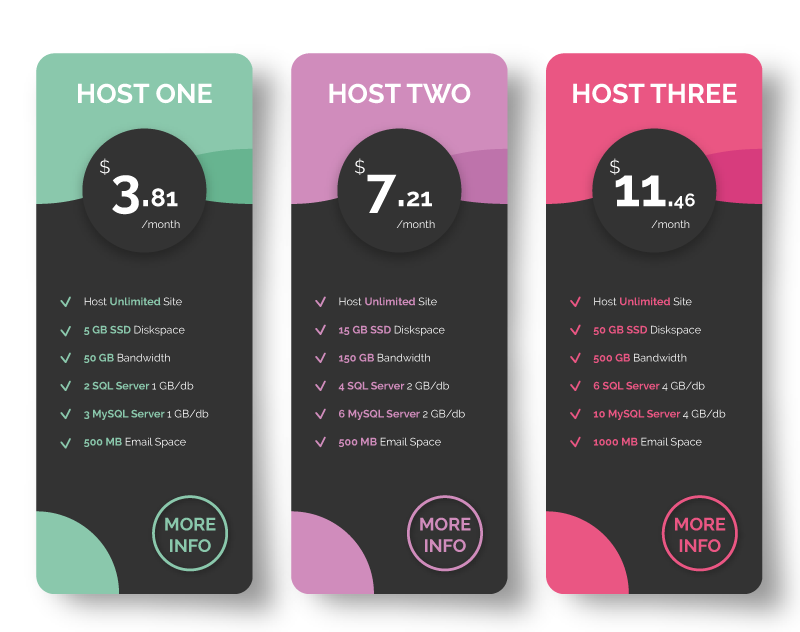 ASPHostPortal.com – Plesk Control Panel
ASPHostPortal Windows Hosting comes with Plesk control panel. Plesk is best control panel to manage windows hosting. You can easily manage your server, email accounts with few clicks. You can instantly install over 100 applications on your website with just a few clicks. You can check everything about your website including disk space, traffic, logs & statistics and many more.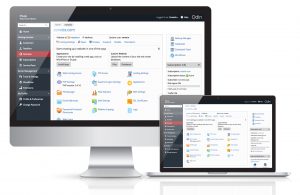 ASPHostPortal.com – 99.99% Uptime Guarantee
Does ASPHostPortal really give 99.99% up time? The answer is yes. ASPHostPortal Windows Hosting servers are capable enough to make your website 99.99% available. ASPHostPortal has established a world-class infrastructure making it possible to guarantee such a high uptime percentage.  Of course there is always the possibility that some factor beyond the control of the ASPHostPortal Company will result in more downtime.  Fortunately, this does not occur too often.  Upgrades and maintenance downtime are acceptable and do not impact the uptime guarantee.
ASPHostPortal.com – Expert Support Team
In order to provide top-level web hosting service, ASPHostPortal.com offers 24/7 available technical support with professional and experienced support staffs via create ticket from helpdesk. Besides, those support staffs are been in this field for over 3 years, thus be able to offer efficient troubleshooting process, and provide the best resolutions to any issues raised by customers.