What's New in ASP.NET Core 8.0?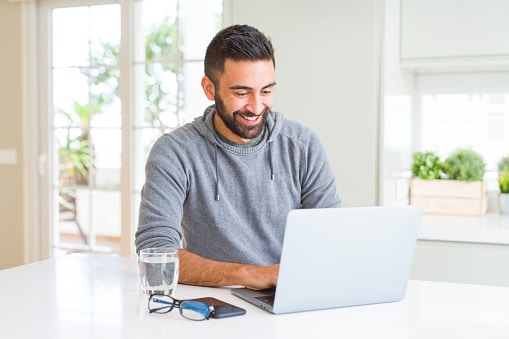 Yes, you are reading correctly, the latest news about ASP.NET Core has been released! We're about to dive into all the exciting new features and updates aimed at providing you a more efficient and enjoyable development experience
The ASP.NET Core development team has been working hard on these latest features that have been released in this latest Preview. Blazor enhancements, performance improvements and much more! Get ready to explore the ins and outs of API authoring, Native AOT and all the shiny new metrics at your fingertips!
ASP.NET Core, Microsoft's cross-platform framework for web and mobile apps, will offer a combined, full-stack web programming model as part of the planned .NET 8 software development platform, to better satisfy the diverse needs of web apps.
Now available in a first preview, .NET 8 endeavors to combine benefits of server-side and client-side rendering into a single, full-stack programming model based on the Blazor framework for client-side web UIs, featured as part of ASP.NET Core. This effort is being called Blazor United, Microsoft said in a blog post published on February 21.
Many apps need a combination of server-side and client-side approaches, Microsoft's Daniel Roth, principal program manager for ASP.NET, said. A home page or blog is best handled with server-side rendering for fast loading and indexing, while more elaborate functionality of an app needs client-side responsiveness. Thus far, .NET has required using multiple frameworks together—MVC, Razor, and Blazor Pages—to achieve this.
With .NET 8, developers will be able to use a single, Blazor-based architecture for server-side rendering and client-side interactivity with Blazor Server or WebAssembly. Developers will be able to switch between different rendering modes and mix them in the same page. Blazor United will enable new rendering capabilities such as streaming rendering and progressive enhancement of form posts and navigations.
Also in .NET 8, an improved authentication and authorization experience is eyed for ASP.NET Core. Microsoft with ASP.NET Core hopes to create an intuitive experience for web-based authentication and provide steps and tools to support deployment to production environments. Diagnostics to quickly troubleshoot security issues also are planned.
To begin using ASP.NET Core in .NET 8 Preview 1, developers must install the .NET SDK. The next version of .NET will also extend Native AOT, for producing an app that is self-contained and ahead-of-time compiled, to ASP.NET Core. This will first be done with cloud-focused, API apps built with minimal APIs that meet expectations regarding published file size, working set, throughput performance, and startup time.
ASP.NET Core in .NET 8 Preview 1 also includes routing tools, route constraint performance improvements, hot reload support for instance fields, properties, and events for .NET on WebAssembly, and experimental Blazor WebAssembly debugging in Firefox. And HTTP/3 is enabled by default.
Are You Looking for ASP.NET Core 8 Hosting?
ASPHostPortal provides the perfect hosting solution for small businesses that are just starting out or full-service companies that want to create a personalized website without spending too much capital. Plus, they run their own data center, which means you don't have to worry about where your website is located.
They offer quality control measures that maintain your website's performance, security, and uptime, so you can rest assured knowing your site will always be up-to-date and available at all times. There's never any downtime with ASPHostPortal!
These plans include access to the Plesk control panel and provide you with SSD and cloud hosting technology. One thing we love about ASPHostPortal is the 30-day money-back guarantee that lets you host them risk-free.