What's New in Windows Server 2019?

After pulling its Windows 10 October 2018 Update (also known as 1809) and Windows Server 2019/1809 feature updates at the start of October, Microsoft is re-releasing them to mainstream users starting today. The updated versions include fixes for data-loss problems and other issues discovered after Microsoft initially began rolling them out on October 2.
Starting today, customers can download the Windows Server 1809 and Windows Server 2019 media from the Volume Licensing Service Center (VLSC). Azure customers will see the Windows Server 2019 image available in the Azure Marketplace over the coming week, officials said. And Microsoft is working to make the Windows Server 2019 evaluation release available on the Microsoft Eval Center.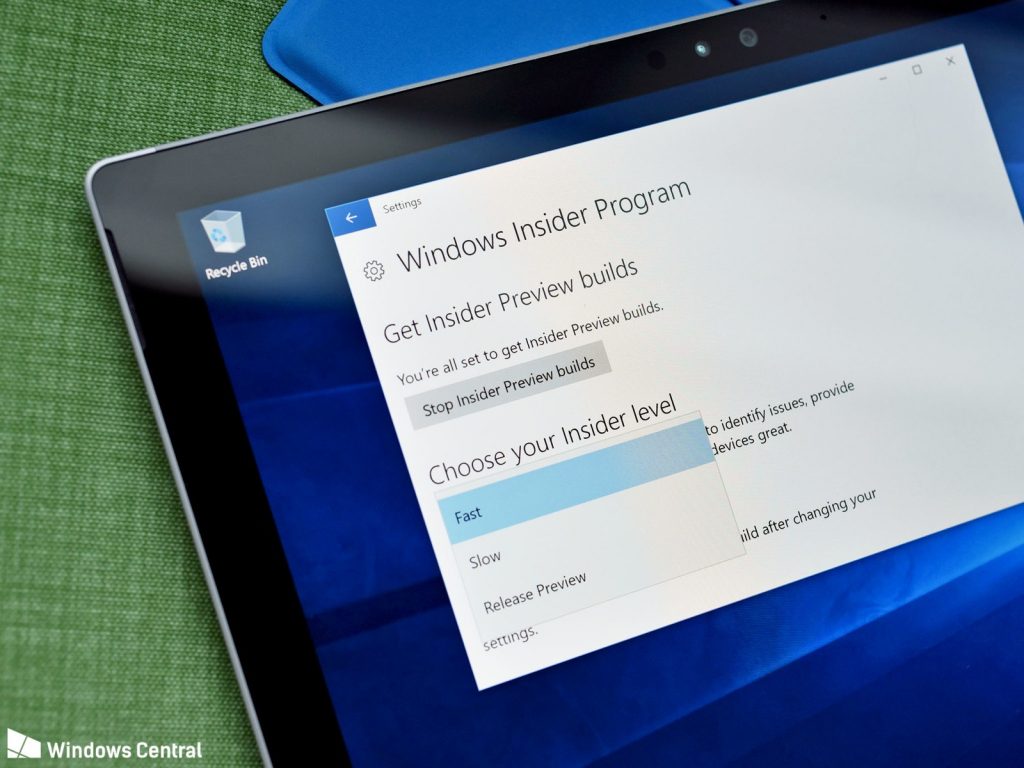 General
Desktop experience
The Desktop Experience is back in Windows Server 2019! It is not included in Windows Server, version 1709, Windows Server, version 1803, or Windows Server, version 1809.
As with Windows Server 2016, during setup of the operating system it is possible to choose between Server Core installations or Server with Desktop Experience installations.
System Insights
System Insights is a new feature available in Windows Server 2019 that brings local predictive analytics capabilities natively to Windows Server. These predictive capabilities, each backed by a machine-learning model, locally analyze Windows Server system data, such as performance counters and events, providing insight into the functioning of your servers and helping you reduce the operational expenses associated with reactively managing issues in your Windows Server deployments.

Hybrid Cloud
Server Core app compatibility feature on demand
The Server Core App Compatibility feature on demand (FOD) significantly improves the app compatibility of the Windows Server Core installation option by including a subset of binaries and components from Windows Server with the Desktop Experience, without adding the Windows Server Desktop Experience graphical environment itself. This is done to increase the functionality and compatibility of Server Core while keeping it as lean as possible.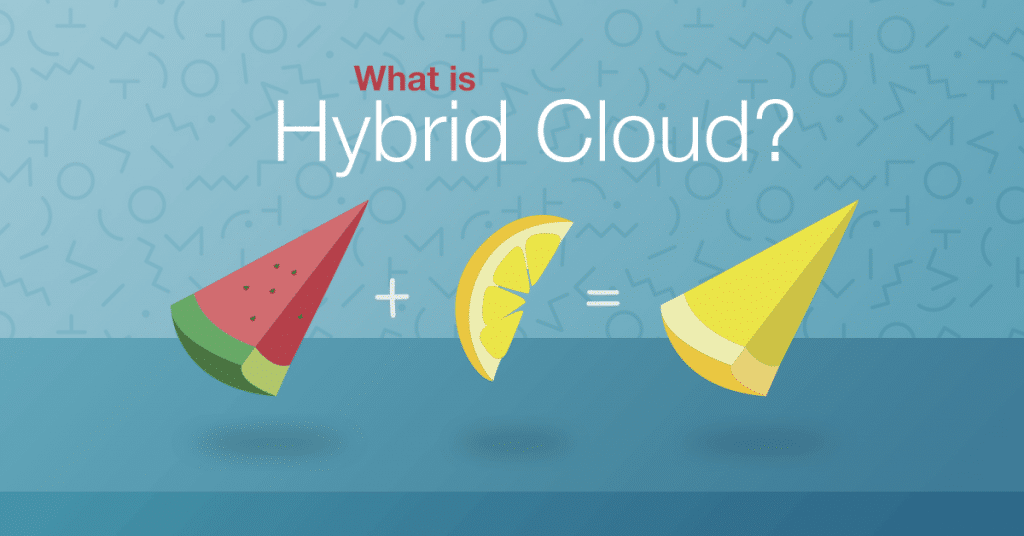 This optional feature on demand is available on a separate ISO and can be added to Windows Server Core installations and images only, using DISM.

Enterprise-grade hyperconverged infrastructure (HCI)
With the release of Windows Server 2019, Microsoft rolls up three years of updates for its HCI platform. That's because the gradual upgrade schedule Microsoft now uses includes what it calls Semi-Annual Channel releases – incremental upgrades as they become available. Then every couple of years it creates a major release called the Long-Term Servicing Channel (LTSC) version that includes the upgrades from the preceding Semi-Annual Channel releases.
The LTSC Windows Server 2019 is due out this fall, and is now available to members of Microsoft's Insider program.
While the fundamental components of HCI (compute, storage and networking) have been improved with the Semi-Annual Channel releases, for organizations building datacenters and high-scale software defined platforms, Windows Server 2019 is a significant release for the software-defined datacenter.
With the latest release, HCI is provided on top of a set of components that are bundled in with the server license. This means a backbone of servers running HyperV to enable dynamic increase or decrease of capacity for workloads without downtime.
GUI for Windows Server 2019
A surprise for many enterprises that started to roll-out the Semi-Annual Channel versins of Windows Server 2016 was the lack of a GUI for those releases. The Semi-Annual Channel releases only supported ServerCore (and Nano) GUI-less configurations. With the LTSC release of Windows Server 2019, IT Pros will once again get their desktop GUI of Windows Server in addition to the GUI-less ServerCore and Nano releases.
Project Honolulu
With the release of Windows Server 2019, Microsoft will formally release their Project Honolulu server management tool. Project Honolulu is a central console that allows IT pros to easily manage GUI and GUI-less Windows 2019, 2016 and 2012R2 servers in their environments.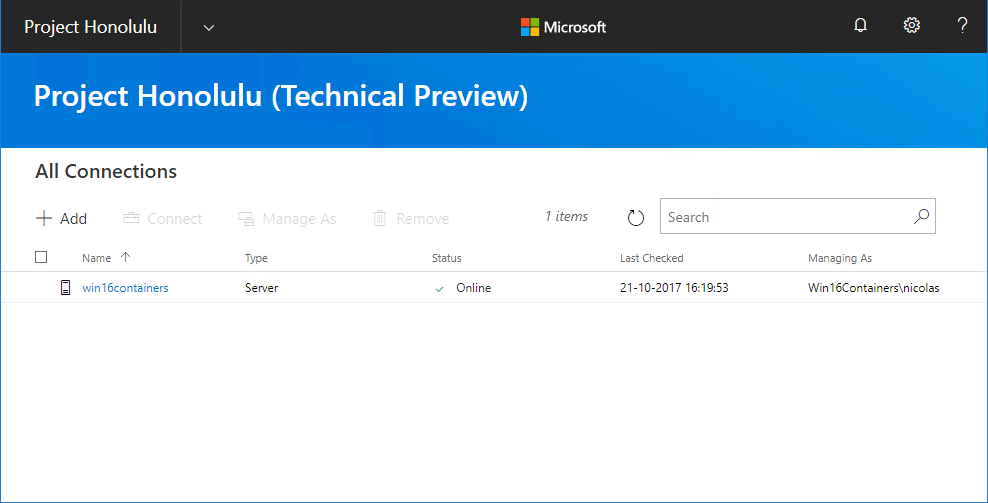 Early adopters have found the simplicity of management that Project Honolulu provides by rolling up common tasks such as performance monitoring (PerfMon), server configuration and settings tasks, and the management of Windows Services that run on server systems. This makes these tasks easier for administrators to manage on a mix of servers in their environment.
Improvements in security
Microsoft has continued to include built-in security functionality to help organizations address an "expect breach" model of security management. Rather than assuming firewalls along the perimeter of an enterprise will prevent any and all security compromises, Windows Server 2019 assumes servers and applications within the core of a datacenter have already been compromised.
Windows Server 2019 includes Windows Defender Advanced Threat Protection (ATP) that assess common vectors for security breaches, and automatically blocks and alerts about potential malicious attacks. Users of Windows 10 have received many of the Windows Defender ATP features over the past few months. Including Windows Defender ATP on Windows Server 2019 lets them take advantage of data storage, network transport and security-integrity components to prevent compromises on Windows Server 2019 systems.
Smaller, more efficient containers
Organizations are rapidly minimizing the footprint and overhead of their IT operations and eliminating more bloated servers with thinner and more efficient containers. Windows Insiders have benefited by achieving higher density of compute to improve overall application operations with no additional expenditure in hardware server systems or expansion of hardware capacity.
Windows Server 2019 has a smaller, leaner ServerCore image that cuts virtual machine overhead by 50-80 percent. When an organization can get the same (or more) functionality in a significantly smaller image, the organization is able to lower costs and improve efficiencies in IT investments.
Windows subsystem on Linux
A decade ago, one would rarely say Microsoft and Linux in the same breath as complimentary platform services, but that has changed. Windows Server 2016 has open support for Linux instances as virtual machines, and the new Windows Server 2019 release makes huge headway by including an entire subsystem optimized for the operation of Linux systems on Windows Server.
The Windows Subsystem for Linux extends basic virtual machine operation of Linux systems on Windows Server, and provides a deeper layer of integration for networking, native filesystem storage and security controls. It can enable encrypted Linux virtual instances. That's exactly how Microsoft provided Shielded VMs for Windows in Windows Server 2016, but now native Shielded VMs for Linux on Windows Server 2019.
Enterprises have found the optimization of containers along with the ability to natively support Linux on Windows Server hosts can decrease costs by eliminating the need for two or three infrastructure platforms, and instead running them on Windows Server 2019.
Because most of the "new features" in Windows Server 2019 have been included in updates over the past couple years, these features are not earth-shattering surprises. However, it also means that the features in Windows Server 2019 that were part of Windows Server 2016 Semi-Annual Channel releases have been tried, tested, updated and proven already, so that when Windows Server 2019 ships, organizations don't have to wait six to 12 months for a service pack of bug fixes.
This is a significant change that is helping organizations plan their adoption of Windows Server 2019 sooner than orgs may have adopted a major release platform in the past, and with significant improvements for enterprise datacenters in gaining the benefits of Windows Server 2019 to meet security, scalability, and optimized data center requirements so badly needed in today's fast-paced environments.