Which is Better for SEO WordPress or Shopify?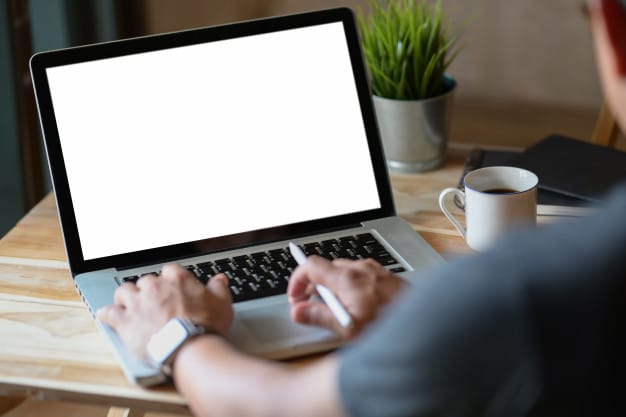 There are various brands and businesses aware that SEO is necessary for their digital properties and for their business, and they will get the benefits from that SEO work being implemented on their behalf. There are two available SEO options, which are Shopify SEO and WordPress SEO. And you need to find out a platform that is helpful for SEO, which also suits your needs and budgets.
That's why this article is here to explain to you some information that you need to understand clearly to choose a suitable SEO platform. And for those who still need to know more about what SEO can do to improve a website's overall searchability and visibility and look for other real value that it offers, then you can find this information in the section below.
Why is SEO Optimization matter (especially for online business)?
As you might have already known, SEO can help a brand establish a strong foundation for a website with a clean, effective user experience via the searching tools. Then, in today's competitive market, SEO marketing is becoming more important than ever.
In detail, I will provide you an example when you have a web site, blog or online store. You will get help from SEO to get targeted free traffic from search engines. Meanwhile, normally, the majority of search engine users often click on one of the top 5 suggestions in the search engine results pages that they saw. That's why this tool is taken advantage of to attract more visitors to your website, at the same time, the customers to your online store as well.
Additionally, SEO is not only about search engines, but good SEO practices can sometimes help to improve the user experience and usability of a web site. Trust engine itself can build trust and credibility for users as your brand can have the presence in the top positions for the keywords that the user is searching, which can easily increase the web site's trust.
Social promotion of your website is also taken care of well by SEO. More specifically, when people search Google or Yahoo to find your web site, they can probably promote it on Facebook, Twitter, or other social media channels as well.
Plus, SEO is considered to be important for the running smoothly of a website, especially big one. When there are more than one author that can benefit from SEO in a direct and indirect way from a website. As a result, they can probably add an increase in search engine traffic and also have a common framework (checklists) to utilize before publishing content on the site as well.
On the whole, most people agree that, if there is the same type of product being sold by two websites, the one that has a better search engine optimized will be more likely to have more customers and make more sales. That's why SEO is a big matter.
Shopify overview
Shopify is a complete eCommerce platform that is designed to enable you to start, develop, and manage a business by creating and customizing an online store. Shopify allows you to sells in various kinds of places, like web, mobile, social media, online marketplaces, brick-and-mortar locations, and so many more. At the same time, you will be given the right of an admin to manage products, inventory, payments, and shipping.
Upgrading/ maintaining software or web servers is not necessary on Shopify, as it is a completely cloud-based and hosted that gives you the flexibility to access and run your business from anywhere with an internet connection.
WordPress (Woocommerce) overview
WooCommerce is a WordPress plugin that is designed to enable WordPress users to sell products or services from their website. WooCommerce is different from other platforms in having the ability to set it up and long-term maintainability. It is considered as one of the best WordPress eCommerce plugins for building and growing an online business. WooCommerce is also famous for its flexibility and simplicity as well.
This has been proved in the global eCommerce platform, WooCoommerce accounts for 42 percent of the total market share, which means over 42 percent of all online shop that utilizes WooCommerce to run their business.
Key things to watch out for when choosing an SEO-friendly platform
I will give you a list of some basic and essential features that you need to consider in every eCommerce solution while choosing an SEO-friendly platform:
1. Ability to customize Title Tags, Meta Descriptions, URLs, Header Tags
First, choose the platform that enables you to edit your title tags, URLs, Header Tags, and meta descriptions. As you can see, title tags and meta descriptions are so important to play a role as a strategic place to insert in your business' targeted keywords. Plus, these fields also be your "Call to action" button that sometimes can make searchers click on your listing above competing listings.
In case you use the platform that can not give you the ability to edit title tags, meta descriptions, URLs, and header tags for your home page, product pages, collections pages and other customizable pages, I believe that you will be likely to have trouble controlling the way your website is displayed on Google.
2. A well-optimized URL structure and simple 301 redirects
Automatically generating URLs is a very common problem for eCommerce platforms, which makes things difficult for the Search engines to understand, especially on product pages and pages that are dynamically generated.
Nevertheless, the URL is still one of the most important components a page for SEO purposes as it can give information for the search engine what the page is about and still plays the role as a path for the search engine to find that page. Consequently, choosing an SEO-friendly eCommerce platform that can bring you the option to quickly and easily edit URL strings and re-arrange their structure is always recommended.
3. Mobile customization
While creating an online store, keeping an eye on making sure that customers to access your webpage smoothly via a mobile device is a great method to bring them a better shopping experience. Therefore, you should find cutting-edge eCommerce platforms that have options available for you to optimize your website for a mobile device, which can be an app which creates a store for you, or through the use of responsive design when a website adjusts its size and also shape based on the screen on which it is being displayed.
Plus, an SEO-friendly eCommerce platform needs to have a way to deal with any potential issues that refer to duplicating content that is displayed on your website's root domain as well as the mobile site. Duplicating content issues can be fixed through the use of rel=canonical tags, notification to Google Webmaster Tools, and a mobile XML sitemap, which will be done by the eCommerce support team in case the platform doesn't have these features automatically built-in.
4. Powerful internal search feature and proper indexation of internal search results pages
As you might have already known, most eCommerce platforms provide website visitors the ability to conduct an internal search that is a place that users can search for items or categories that they might not have encountered while browsing the store. Nevertheless, there are many internal search engines in terms of functionality that leave much to be desired, and users will receive poor results or no results for straightforward searches. So, a good eCommerce platform will be the one that can return accurate results, whether the user types are in the name of a product, its SKU number, its category,or any other important descriptors that are utilized to filter through your products.
Additionally, it is very important for the platform to enable users to control whether these pages are displayed on external search engines, and the way they actually appear on those engines in the SEO field. As a result, it is you or someone at your eCommerce support team needs to have the ability to adjust individual internal search results pages, for example, by modifying their title tags and meta descriptions and by adjusting the content on the page.
As a matter of fact, the internal search results pages can sometimes be very powerful tools for leveraging your SEO strategy as information is carried entirely via what your users are searching for. However, we can not avoid in some case, they provide thin and duplicate content, which is not recommended to index all internal search results pages on Google, Bing, or other search engines.
5. Good customer support and a savvy technical team
When the implementation of many of these strategies hinges on the capabilities of each eCommerce platform, it would be so important to keep a relationship with the support team at that platform to make sure that your online store complies with important SEO recommendations.
When we have a unique eCommerce platform, even the most experienced web developers and SEO professionals, the technical team at each eCommerce platform is still required to make customizations or to set up the online store properly. So, you need to ensure to discuss what is expected for either party before getting contact with an eCommerce company, also pay attention to what informational resources are available to you.
Shopify SEO
Pros
Easy to implement: Shopify SEO is well-constructed to help many businesses to raise their profits without the hindrance of technology and other repetitive administrative tasks as the SEO configurations on the site are very easy to implement because their backend is very straightforward.
Fully SEO-featured: Shopify works with key SEO choices that most store owners want. For example, it will provide you the automatic generation of the sitemap, canonical instructions, customized URLs, 301 redirects, customizable title tags, and so on.
Speed Shopify is an adaptive platform, as it is a lightweight model, so you can run your online store in a smooth way.
Uptime: Shopify has a strong uptime, which can have a positive effect on your business.
Support: Dependable communication support can be a fantastic thing for SEOs when in doubt. So Shopify has a truly devoted support team for you to contact via live chat and email. What is more, you are able to call them any time of a day via four different numbers depending on your geographical area.
Apps: There are multiple handy Shopify SEO apps available to improve your life. Specifically, Shopify develops apps that assist the sites with specific requirements that are relevant to the countries in which they work.
Cons
App reliant: There is a high doubt that we have for the app stores. We do highly appreciate the captivating, ample supply of apps, but the more in-house features the better. Shopify is like a tad that depends on apps too much to fulfill advanced SEO requirements.
Many useful but pricey apps: The Lite version on Shopify is sole with the lowest-priced plan, which is 9 dollars. This doesn't allow you to build a fully-featured online store. Without these apps, however, you will need to add your data into your software manually, which is very time-consuming. Or you can choose to employ someone, but the expense would be up to $50 to $300 a month. What is so pricey!
Unavailable phone support outside of North America, United Kingdom, Australia, and New Zealand When you live outside of these mentioned regions, you might have troubles in receiving direct assistance from the general support if you have technical problems. So, in these cases, you might need to write up your question to a forum to get a reply from a developer instead.
WordPress SEO
Pros
Limitless customization Wordpress is a platform, which means the code is available here. So, the customization possibilities with a platform like WooCommerce are inexhaustible on WordPress, as a result, you are able to create a store with real personality.
Stylish, specially-designed themes WooThemes Wordpress is designed with specific, mobile-responsive WordPress themes together with a huge selection to choose from. Plus, as WordPress themes work with WooCommerce stores, then it will give you never-ending design options.
Powerful SEO Wordpress is famous for its powerful SEO that can let you access WordPress' blogging infrastructure and the ability to edit your store's metadata means WooCommerce gives you everything you need to harness the power of Search Engine Optimization and dominate those Google rankings.
Cons
Lack of customer support Wordpress doesn't provide phone support, so you will have to submit tickets or try to find the answer to your problem on the forum.
Low loading times This is when you combine to Shopify, WordPress would have lower loading times and weaker performance than Shopify due to its dedicated servers.
Shopify vs WordPress: Which is better for SEO
As being implemented strongly, quality SEO on a brand's website and digital properties are always going to be beneficial to that brand and its marketing efforts. What we have here are Shopify SEO and WordPress SEO, which are robust eCommerce platforms to help you ensure your products are appearing in front of the right people.
When WordPress can bring you great control over every aspect of your store including the parts that have impacts on SEO, then Shopify is an easy-to-master tool. When WordPress is a place that you can add detailed meta descriptions and titles to your pages to tell Google what they're about, then Shopify has a range of SEO plugins in its App Store. Both of them can offer apps and integrations that boost your store, very simple to use and offers excellent support and many other functions more.
Although you have to pay monthly with Shopify, it still has a lot of the tools you need to utilize, and you do not have to worry about if your hosting company will be able to handle your traffic or have sporadic downtime. At the same time, while WordPress can be a better choice for SEO over Shopify, then the fact still remains that this platform is self-hosted and it requires some technical skills to install and configure.
On the whole, the answer is based on your needs. If you need a highly-customized solution, like the help of professional developers, WordPress loses Shopify in this part. If your experience in developing an online store is on zero level, then Shopify would be much easier to work. Meanwhile, WordPress is a much more flexible development tool, which is suitable for developers than on ordinary owners of online stores, who seek to reduce the number of calls to programmers for making some changes. For newbies in creating blogs, WordPress is a smarter choice. So, everything is up to you!