Cheap nopCommerce 4.40.4 Cloud Hosting Recommendation – 15% Off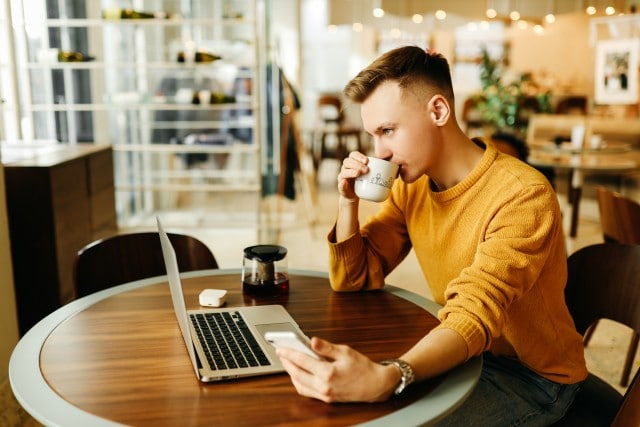 Build Your Online Shop With nopCommerce 4.40.4
What is nopCommerce? nopCommerce is an open source ecommerce software that contains both a catalog frontend and an administration tool backend. nopCommerce is a fully customizable shopping cart. It's stable and highly usable. From downloads to documentation, nopCommerce.com offers a comprehensive base of information, resources, and support to the nopCommerce community.
nopCommerce is open-source ecommerce solution. It's stable and highly usable. nopCommerce is an open source ecommerce solution that isASP.NET (MVC) based with a MS SQL 2008 (or higher) backend database. It has been downloaded more than 1.5 million times! Our easy-to-use shopping cart solution is uniquely suited for merchants that have outgrown existing systems, and may be hosted with your current web host or their hosting partners. It has everything you need to get started in selling physical and digital goods over the internet. nopCommerce offers unprecedented flexibility and control.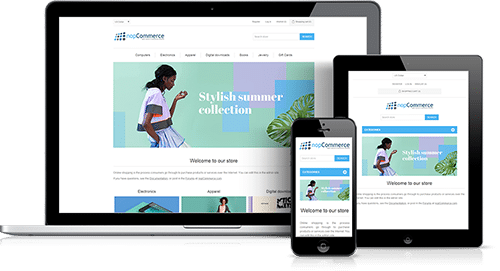 What is New in nopCommerce 4.40.4?
This is a minor release that is fully compatible with the previous version (4.40.0-4.40.3). So all third-party plugins for 4.40 work for all minor versions (4.40.0-4.40.4). It contains several bug fixes and a new PayPal Commerce plugin.
Highlight features:
#4824 PayPal Commerce plugin. Actually it's the PayPal Smart Payment Buttons plugin with onboarding functionality.
Bugs:
#5556 Temp tables connection leak
#5645 Customer cached by CustomerGuid is not removed from cache when it should be
#5650 Incorrect product sorting when default 'ProductSortingEnum' value is used
#5684 ShipStation Invalid XML
#5689 Latest products never show up on page "newproducts" when setting is lower than "new" products
#5553 VisibleIndividually option ignored
#5683 Available start/end dates should be ignored in admin panel
#5730 Pre-order availability date message should not show for passed date
#5662 When you update "Requires coupon code" field of a discount you have to manually clear cache to see the changes
#5540 Azure Blob Storage error
#5699 Bundles do not take stock qty into consideration correctly
#5636 Topics in popups ignore a password
#5728 Mysql exception: Expression #1 of ORDER BY clause is not in SELECT list, references column 'dbName.item.CreatedOnUtc' which is not in SELECT list; this is incompatible with DISTINCT
#5632 Allow users to select unavailable product attribute values
#5711 GetProductAttributeCombinationBySku method shouldn't return combination for deleted product
#5735 Fix name of the "back to" button for IWidgetPlugin
#5595 Reward Point Balance wrong
#5748 DB download button is non http
#5517 PayPal Smart Payment Buttons. Rounding problem
Best and Cheap nopCommerce 4.40.4 Cloud Hosting
ASPHostPortal.com provides full trust web hosting services for your nopCommerce 4.40.4 site. Full service and fully accountable, they expertly manage your hosting. nopCommerce 4.40.4 is much faster and easier to use, there is a slew of design as well as performance changes. Their best and cheap nopCommerce 4.40.4 cloud hosting is starting from $4.00/mo.
They will not only provide you with a 30 days money back guarantee, but also they give you a 99.9% uptime guarantee. With ASPHostPortal, your site will be hosted using isolated application pool in order to meet maximum security standard and reliability. They employ best in breed firewalls and perimeter network protection.
UKWindowsHostASP.NET has been servicing the web hosting, domain registration, and SSL needs of clients from all over the world since 2008. They have been a debt free company since the start. Their number one priority is providing the best customer service in the industry. They have contingency plans available upon request. They are connected to multiple tier one providers with BG-P4 routing to ensure exceptional up-time and reliability.
They never fall asleep and they run a service that is operating 24/7 a year. Even everyone is on holiday during Easter or Christmas/New Year; they are always behind their desk serving their customers. Their best and cheap nopCommerce 4.40.4 cloud hosting is starting from £4.00/mo.