Tips to Speed Up WordPress Performance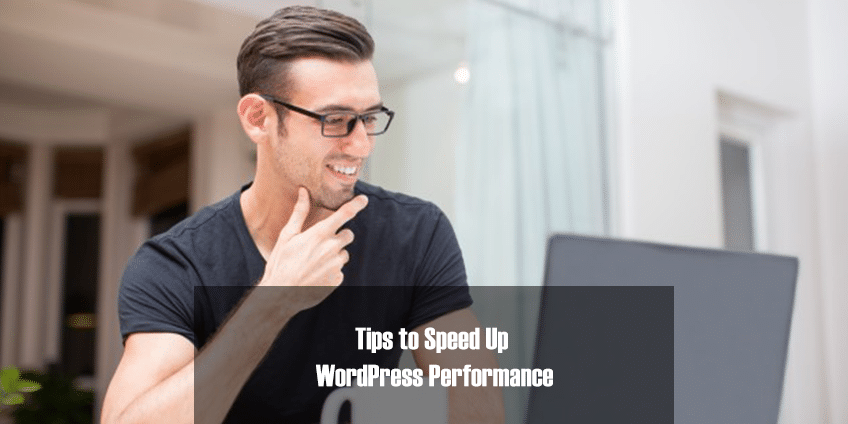 Think of your server's proximity
The closer a server is to your visitors, the smaller the latency they'll experience. That's why it's key to know where most of your visitors are based to define your server's proximity.
A quick way to find the best location for your servers is to look at Google Analytics to find the Geolocation of your visitors.
If most of them are based in Europe, then you'd want to pick a data center in Europe. If you have more granular data, you can even narrow down and pick  a specific city if you are a local business.
Overall, your goal is to make sure that your network latency is as low as possible.
There are many free tools to help you perform quick latency tests to help you pick the best region for your servers.
Pick the right WordPress theme
There are numerous WordPress themes you could choose from. Not all of them though, are optimized for speed and great user experience.
It's useful to aim for a fast and lightweight WordPress theme that has all the features you need without too many unnecessary shiny features.
It doesn't matter whether you'll pick a premium (paid) theme or a free one.
The crucial aspect you need to keep in mind here is the flexibility your theme provides: are you able to customize it and even to disable features that you're not planning to use? If "yes" it's your answer, that's a good theme to test.
Speed should always be a priority compared to appealing features that may make your site too slow.
It's not the quantity but the quality of your plugins
There are thousands of plugins you could install on WordPress. Not all of them are developed following best practices and with performance in mind, though.
That's why you shouldn't worry about the number of plugins you're installing as long as those plugins are coded properly.
For example, you can have a website running with 30 plugins and still be very fast, while another site may be terribly slow with only 5 plugins.
You should review your plugins on a regular basis to make sure they're all working as they should and aren't slowing down your website.
The importance of caching
A WordPress caching plugin can make it easier for your server to store your files to use fewer resources in the future when accessing the same content.
It can also make your server's job easier, which is very useful when having a dynamic site.
In other words, caching can help your server remember your content to make access to your pages faster.
Don't ignore image optimization
A very simple way to improve your site speed is to pay attention to the size of the images that you're using on your website.
Large images can significantly affect your site's load speed and it can be one of the critical aspects many site owners overlook.
A quick way to improve your load speed is to compress your images before uploading them.
There needs to be a balance between the file size and the quality to make sure that your content is not losing its quality to favor the performance.
Find the quality that is acceptable enough to maintain both the size and the good user experience on your site.
Build a light 404 page
There are many 404 pages that a website can contain. The problem is that 404 pages can be heavy, especially on a WordPress website.
A good hack is to work on building a light and minimal template for 404 pages and serve that instead of the default one.
Optimize comments
Comments can negatively affect the load speed of your pages. There are three different ways to tackle this problem to speed up WordPress performance:
Disable comments: If you're not having too many comments you can disable them. The goal is to have only comments and it's ok to disable them if your content is not generating any.
Optimize native WordPress comments: You can improve the load speed of your page by reducing the number of comments displayed on your page. You can even hide them from the initial load to allow the users to click on the comments to view them if they want to.
Use a third-party system: Many sites prefer to use a third-party comment system to take off the work from their own host. This is a great option for cheaper servers with limited resources. However, picking a third-party comment system in a premium high-quality host can sometimes end up slowing your load speed.
Disable embeds and RSS feeds
It's easy to embed YouTube videos, tweets, and other external resources to your website.
This is a very useful feature for many of us but it can also slow down your page load as it generates additional HTTP requests.
If needed, you can disable the embeds through a plugin or with the use of code.
Another idea to consider is to disable RSS feeds. If you are not running a blog on your site, you could simply disable the RSS feed to improve your page performance.
Takeaway
There are many ways to speed up WordPress performance both in the front-end and back-end.
A faster website can help you improve your search rankings, conversation rates, user experience, and most importantly the time your customers engage with your site.
Everyone expects fast loading websites nowadays. It's time to provide the best experience to your visitors.