Why You Should Use PrestaShop for Your Online Store?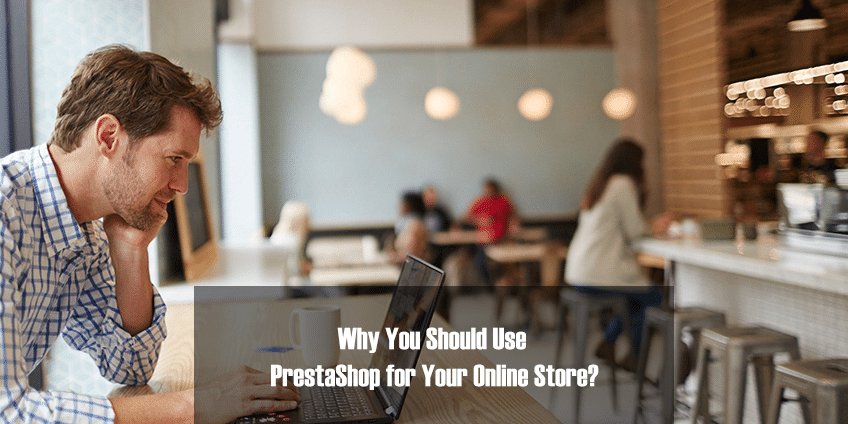 Creating an online store can be intimidating, especially when you are not so very familiar with the available platforms and their level of functionality. And I totally understand how difficult it is to choose the one best fit for your store. All the eCommerce platform has its own set of features, ease of use, and level of flexibility. Therefore, you need to be very careful while determining a platform for your business. Because it will play a significant role later in the success or failure of your store.
You can not shift to some other platform if in case you don't like the chosen platform later. That's why you need to make up your mind considering all the prospects before finalizing any eCommerce platform. Thus, to help you figure out the best eCommerce platform here is the comprehensive PrestaShop review. So check and decide if PrestaShop works for you not.
What is PrestaShop?
PrestaShop is a freely accessible open source eCommerce platform. It is one of the best open source eCommerce platforms with out-of-the-box features that make it even stronger. It works on PHP and can help the business merchants to build comprehensive eCommerce websites coupled with amazing functionality.
There are currently around 270,000 online stores powered by PrestaShop around the globe. It has thousands of developers and 250+ agencies who innovate and actively participate in the growth of the PrestaShop. PrestaShop is quite similar to WordPress. However, what is WordPress capable of, is a little bit different from what PrestaShop is. PrestaShop is solely aligned towards eCommerce, while, WordPress is an excellent platform for both blogging as well as eCommerce.
PrestaShop is one of the strongest eCommerce website builder platform and it has a wonderfully intuitive interface to manage your online store pretty well. It offers hundreds of modules to strengthen the efficiency of this software.
Some striking features of PrestaShop like advanced backup schemes, high reliability, and easy accessibility allow users to scale their business and increase the site's credibility. Here I would like to introduce numerous other features that can be used to improve the overall productivity of this wonderful eCommerce platform.
What are PrestaShop Features?
PrestaShop has over three hundred built-in features that let you manage payment methods, shipping, product listing, suppliers and buyers. PrestaShop uses a web template system that permits you to customize the store theme and make use of add-on modules. While to create PrestaShop theme you would require a robust PrestaShop theme maker that can help you built your kind of theme according to your specifications.
1. Ease of Use
Since the backend of the PrestaShop is a bit more technical so, it takes time to set up. You take the online demo from PrestaShop demo which includes both front-end store as well as back-end office. You can easily visualize it on a desktop, tablet, mobile phone with all the desired features. Since PrestaShop takes a bit of time to set up but it's worth the wait. It is pretty easy to install PrestaShop and use it. It provides you a fully responsive online store in no time.
2. Free & Open Source
PrestaShop is a totally free and open source platform that allows you to build a fully customizable site in minutes. PrestaShop makes the eCommerce website development way easier and accessible. This incredible eCommerce CMS is present across 65 countries having over one million active opens source community members.
And that forms it one of the world's largest open source community. This community is continuously contributing to the betterment of the platform. They have already achieved milestones like providing 75+ free translators and more than 60 payment modules compatible with PrestaShop. And every enhancement is making PrestaShop a bigger platform than ever.
3. Google Rich Snippets
Undoubtedly, Google is the backbone of traffic to your website. And it should know what your website is about and what services you're offering so that it can differentiate your website from others. Consequently, it can derive traffic to your site without a hitch. And that's where you should use rich snippets. You can make use of rich snippets to keep your website different from your competitors. You can find an add-on in the PrestaShop marketplace that streamlines specifically this process.
4. Marketing
PrestaShop offers you the facility to add up the custom features to your website to make it extensive. And the list involves – discount mode, free shipping, special offers, email marketing, affiliate programming, gift wrapping, coupon codes, and many more.
5. Payment Gateways
For an eCommerce site, it is extremely important to set up payment gateways. And PrestaShop supports an array of payment gateways such as PayPal, Amazon Pay, Worldpay, Discover Global Network, First Data, and Authorize.Net. Also, it has more than 250 payment providers as add ons.
6. Easy Customization
Gone are the days of dull and ordinary websites, PrestaShop comes with a variety of modules such as cross-selling, newsletter subscription that can be activated with just one click. These modules can help you customize the site according to your needs. You will see 5,000+ modules and themes under the marketplace in PrestaShop.
PrestaShop's Main Purpose?
First and foremost PrestaShop is free and an open source solution for your online store. Interestingly PrestaShop also offers a one-click hosting set up. It is really helpful for beginners to get begin with. Since PrestaShop is an open source solution that means you will get huge support. So, if you get stuck somewhere, you can switch to forums and documentation for a solution.
Likewise, explore PrestaShop's massive repository of theme and modules and pick PrestaShop themes of your choice to build your store. And use as many modules as you want and however you want.