The Best Hostinger Alternatives For Web Hosting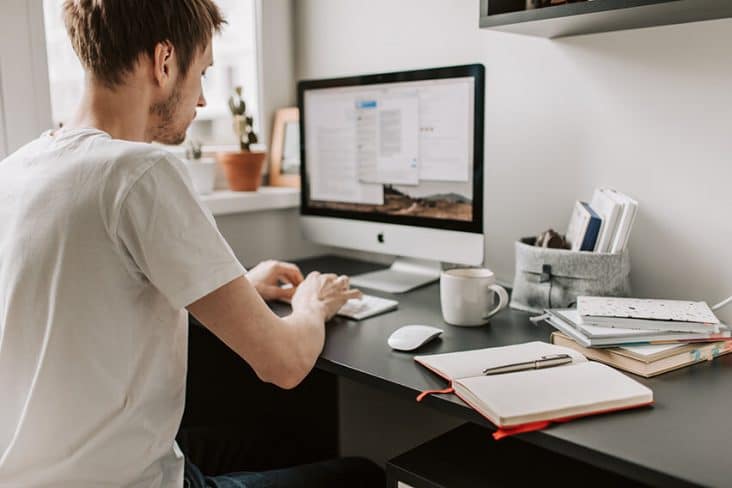 Although Hostinger is quite outstanding, it faces intense competition. The standard of that competition varies widely, as one might anticipate. While some hosting providers really exceed Hostinger, others frequently make the same errors or even worsen them.
While Hostinger's overall performance is excellent, we have come across hosts with slightly faster or more reliable servers. However, Hostinger's delayed and even unhelpful customer service is the real letdown. Also, certain essential features—like daily backups—have an additional cost.
Alternatives and Competitors to Hostinger
Here are rivals or substitutes for Hostinger and other comparable Cloud & Web Hosting programs. When selecting the best tool for your company that is comparable to Hostinger, you need to take into account a number of crucial elements, such as the key features of each solution, the user interface's usability, the cost or value for money, and so on. You must decide which Hostinger alternative best suits your company's demands because every piece of software has advantages and disadvantages. We have compiled a list of Hostinger's top rivals to enable you to compare each service and select the best option.
The Windows ASP.NET hosting expert ASPHostPortal also offers Linux shared hosting plans, cloud hosting, reseller hosting, email hosting, and related services like domain registration.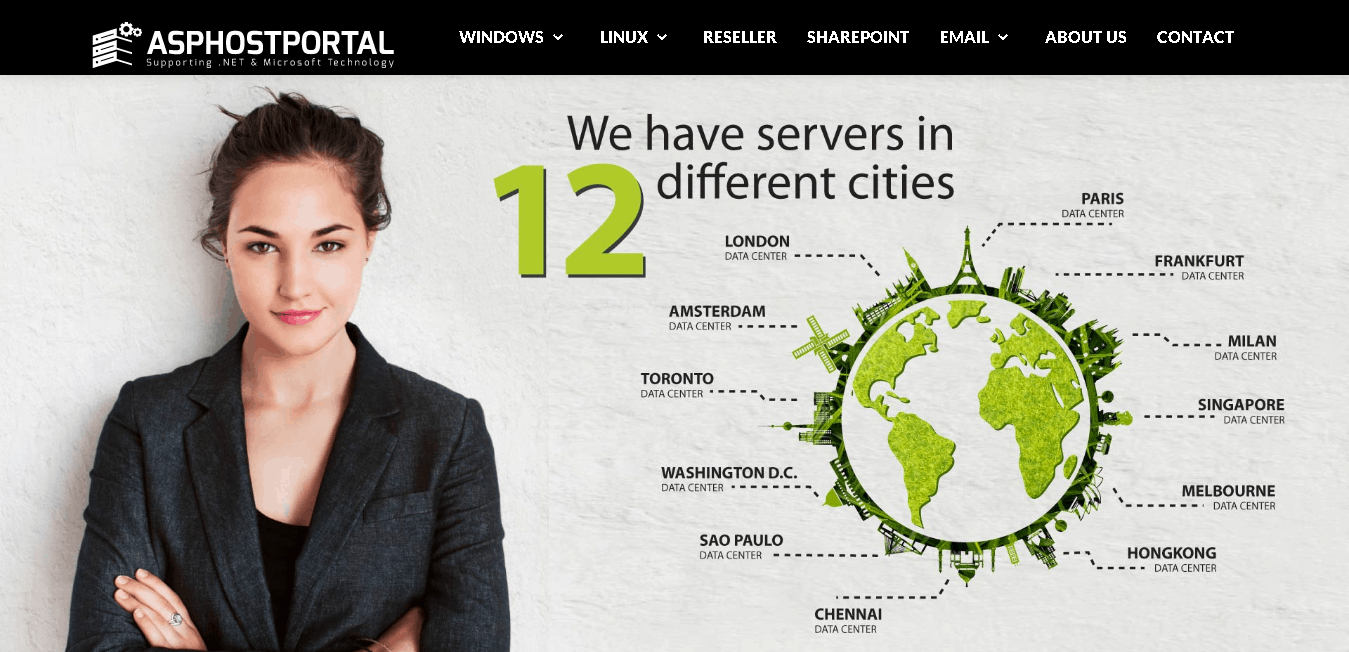 The "#1 Recommended Windows and ASP.NET Spotlight Hosting Partner in the United States," as this business bills itself, runs more than 50,000 websites. With 12 data centers spread across Europe, North America, South America, Asia, and Australia, it has been in operation for more than ten years. English is used on the website.
The majority of ASPHostPortal plans utilize Plesk rather than cPanel and are hosted on Windows servers. However, it does provide a small number of Linux-based dedicated server, cloud hosting, and shared hosting options for which you can buy cPanel.
We appreciate that ASPHostPortal enables us to prepay in three-month increments so that we may test the service with minimum risk and determine whether it is the appropriate fit for us. Even then, if we decide to quit the service during the first 30 days because we don't like it, we'll have access to a 30-day money-back guarantee.
Despite the fact that ASPHostPortal is a well-known web host with many clients who have been with them for more than five years, we haven't been able to locate any current reviews—positive or negative—on Google or web hosting forums in the last two years. However, we did come across numerous forums where their customers were actively suggesting this service to anybody in need of Windows ASP hosting.
ASPHostPortal makes use of 12 top-notch data centers that are spread throughout 12 cities: Sao Paulo, Hong Kong, Singapore, Melbourne, Chennai, London, Paris, Frankfurt, and Toronto. These facilities have high-tech cooling and fire suppression systems, as well as redundant, fast network connectivity. They have network engineers and administrators on staff 24 hours a day, seven days a week.
DNS failover, which checks clients' websites for failover from multiple geographic nodes, guarantees 100% website uptime. In the event that a website is unable to load, ASPHostPortal will instantly alter the DNS records to divert traffic to a standby server or IP address. This is a monthly fee-based service.
This choice is excellent for freelancers and WordPress agencies. Expedia, Spindrift, and Mere Agency are just a few of the over 35,000 creative agencies and businesses that utilize Flywheel.
Hostinger is more expensive than Flywheel, which is an alternative for WordPress businesses and independent contractors. On even its most basic account, it provides the workflow tools freelancers and agencies require to jointly construct WordPress websites for themselves and for their clients. It also includes features like cache, CDN, staging sites, and daily backups to keep your sites quick, safe, and dependable. You must sign up for one of Hostinger's Managed WordPress Pro plans, which are more expensive, to access the same capabilities.
Plans for Flywheel's Growth Suite solution, which provides client-focused hosting for expanding agencies, as well as managed WordPress hosting plans are available. The costs for each category of solution are listed below:
WordPress: starts at $13 per month
Growth Suite: starts at $113 per month
Since its founding in 2008, HostForLIFE has expanded to become one of the UK's top Windows hosting providers. From its registered office in Manchester, data center in Amsterdam, and newest London data facility, HostForLIFE is run. You may discover affordable yet dependable Windows hosting services at HostForLIFE. Over the course of the last few years, they have hosted millions of websites. Starting with basic Shared Hosting plans and progressing to Private Clusters.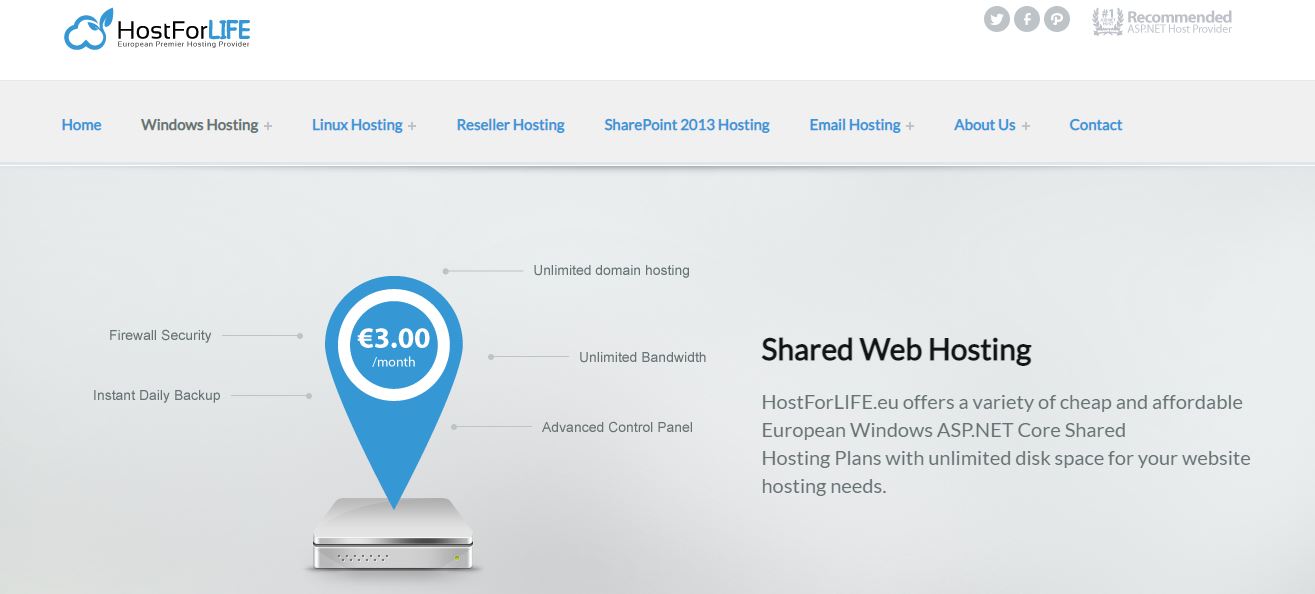 Since the business first entered the web hosting industry back in 2008, it has been steadily expanding and maintaining its quality while maintaining its position among the top companies.Additionally, they are known to provide their customers with excellent customer service and support along with an uninterrupted uptime of up to 99.9%.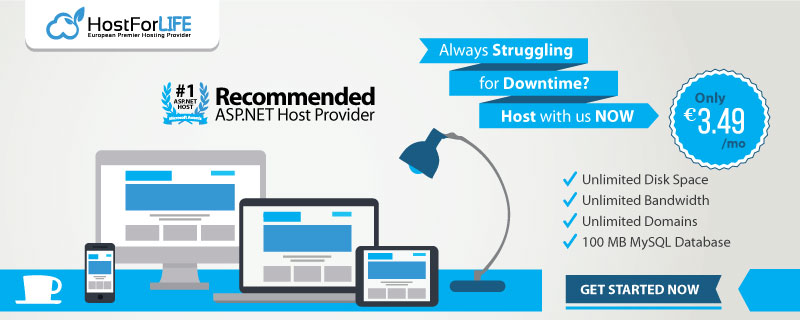 For hosting individual websites, blogs, and forums, HostForLIFE Plesk Web Hosting is ideal for experts and everyday users. Plesk hosting is a fantastic all-around option for small to medium websites and blogs, whether you're wanting to upgrade your current website or start working on your next large project. With the industry-leading Plesk control panel and a comprehensive selection of add-ons, such as one-click installation software, it allows you total control over your web hosting.
If a customer of HostForLIFE hosting is dissatisfied with the services provided, they are entitled to a 30-day money-back guarantee. So far, there are no additional fees or hidden costs associated with their items; the price you see is the amount you pay. They offer professional technical support by email, helpdesk, and knowledgebase around-the-clock. Additionally, subscribers have limitless space, webpages, and transfers.
Conclusion
Look for a web hosting firm that has comparable dependability, usability, speed/web performance, and extra features when evaluating Hostinger alternatives.
The type of website you want to construct, the quality of your user experience, and the scale of your operations may all affect which features are appropriate for you. For instance, if you have experience constructing websites and want to build one for a huge company, search for software that has a non-shared server option. However, if you're new to website creation and management and this doesn't seem like you, it would be prudent to start with a more user-friendly shared hosting platform as a good Hostinger substitute.