What's Coming in WordPress 7.0?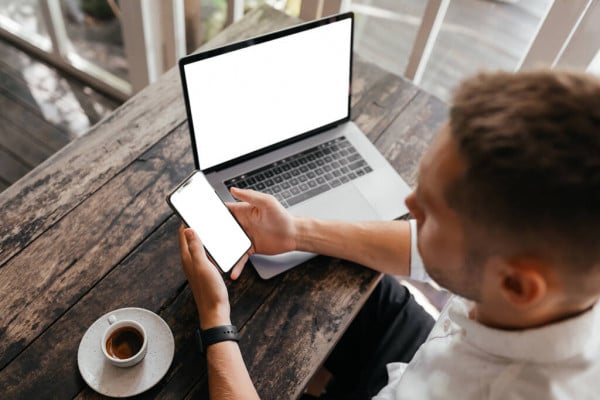 What can we expect from WordPress 7.0? We'll learn about WordPress's upcoming major version 7.0 in this article.
Introduction
Millions of people worldwide use WordPress, a top content management system (CMS), to build and maintain their websites. WordPress updates its platform with a number of exciting new features, enhancements, and bug fixes with each new version. The WordPress community is eagerly anticipating the impending major version, WordPress 7.0. Users are want to know what to anticipate and how the new changes will affect their websites, as with each major release.
WordPress 7.0 is anticipated to bring about a number of important adjustments and enhancements that will improve the platform's functionality, security, and usability. Additionally, it will have a number of new additions and improvements that users may use to build more dynamic and interesting websites. The performance improvements in this release should make WordPress quicker and more effective than ever.
The WordPress 7.0 development team is putting a lot of effort into making sure the new version is both dependable and strong and compatible with existing plugins and themes. The team has been concentrating on improving the platform's overall efficiency by optimizing the code, cutting down on load times, and enhancing caching. For users with weaker internet connections, WordPress will become faster, more responsive, and simpler to use as a result.
WordPress 7.0 also includes the new Twenty Twenty-Two default theme, which is a noteworthy addition. The theme was created with the most recent web technologies and is intended to be quick, light, and simple to use. Users will find it simpler to construct distinctive and personalized websites thanks to the numerous customization choices it will offer.
We will examine some of the intriguing new features and enhancements that WordPress 7.0 is expected to bring to the table in this article. We will go into great detail on the platform's new features, security upgrades, and performance improvements. You will know more about what to anticipate from the next WordPress 7.0 release and how it will affect your website by the time you finish reading this post.
What exactly is Content Management System (CMS)
Without the need for advanced technical skills, website owners can generate, manage, and publish digital material on their websites using a content management system (CMS). In essence, a CMS makes it easier to administer and maintain websites by giving users access to an easy user interface that enables them to develop and publish content using themes and templates that have already been created.
A content management application (CMA) and a content delivery application (CDA) are the two primary parts of a CMS, respectively. The CDA is in charge of providing the material to the user, whereas the CMA permits content editors and website administrators to generate, manage, and modify digital content.
WordPress is among the most widely used CMS platforms worldwide. WordPress is the most extensively used CMS, powering more than 40% of all websites on the internet. Custom themes and templates, plugin support, SEO optimization, e-commerce capabilities, and other features are available on this open-source platform.
WordPress has a sizable developer community that is always working to enhance the platform's functionality and introduce new features. WordPress 7.0 will soon be released, and users can anticipate even more upgrades and advancements to the CMS.
WordPress 7.0 is anticipated to include a variety of new features, such as enhanced security features, faster and more responsive site performance, and a more user-friendly user interface. Additionally, Twenty Twenty-Two, a brand-new default theme for WordPress 7.0, is anticipated to be made available to all users and fully configurable.
The inclusion of the most recent Gutenberg editor, which enables users to generate more sophisticated and customisable content using a block-based structure, will be one of the main features of WordPress 7.0. Users will have more creative freedom and flexibility over the layout and style of their websites as a result.
Overall, users can anticipate a more simplified and user-friendly experience with WordPress 7.0, as well as increased functionality and speed. WordPress 7.0 is certain to offer a number of new tools and features to help you construct and manage your website more successfully, whether you're a blogger, e-commerce company, or content creator.
Origin and Future of WordPress
WordPress was first made available as a blogging platform in 2003. Over 40% of all websites on the internet are now powered by this robust content management system (CMS), which has developed since then. The ease of use, adaptability, and scalability of WordPress have contributed to its growth and popularity. It has a sizable developer, designer, and user community that has aided in its expansion and development.
WordPress has experienced multiple updates and revisions over the years, each of which has added new features and functionality. The introduction of Gutenberg, a block-based editor, in WordPress 5.0 was the most important change. WordPress users can now write and update content in a much more intuitive and user-friendly way thanks to Gutenberg.
With more interesting features and enhancements coming with the impending WordPress 7.0 version, the future of WordPress is bright. The user experience is currently being improved, made more effective, and made more customisable by the development team. The release of WordPress 7.0 is anticipated at some point in 2023, and it is anticipated to be a game-changer.
The addition of full-site editing is among the most major enhancements that users can anticipate from WordPress 7.0. By using this feature, customers won't require a third-party page builder to completely personalize their website, including the header, footer, and sidebar. Users will find it simpler to design and build their websites, and it will improve their visual attractiveness.
Users can anticipate increased performance and speed from WordPress 7.0 as another enhancement. In order to make WordPress quicker and more effective, the development team is now working to optimize the code and enhance the cache mechanism. By doing this, WordPress will become more competitive with competing CMS platforms and the user experience will be enhanced.
In conclusion, WordPress has a promising future, and its impending version 7.0 is likely to include a number of interesting new features and enhancements. WordPress 7.0 is anticipated to be a game-changer and make WordPress even more user-friendly and effective with full-site editing, enhanced performance, and speed.
WordPress.org vs WordPress.com
One of the most widely used content management systems (CMS) worldwide is WordPress. It is an open-source platform that makes it simple for users to build and maintain websites. WordPress can be accessed through either WordPress.org or WordPress.com, though.
You may install WordPress on your own web hosting account for free by downloading it from WordPress.org. This provides you total control over your website and enables you to add plugins, install custom themes, and otherwise personalize it as you see fit. For individuals who want total control over their website and want to be able to monetize it, this is the greatest choice.
WordPress.com, on the other hand, is a hosted service that enables users to build a website without worrying about hosting or technical upkeep. This choice is excellent for folks who desire a hassle-free experience or are new to website construction. The drawback is that you have little control over your website and must pay for extras like custom domains and ad-free browsing.
The degree of ownership and control you have over your website is the primary distinction between WordPress.org and WordPress.com. You have total ownership and control over your website when you use WordPress.org. Your website is hosted on WordPress.com's servers, and you have little influence over it.
WordPress.com might be a better choice for you if you're trying to launch a personal website or if you lack technical expertise. However, WordPress.org is the way to go if you're trying to develop a website for your business or want total control over your website.
Before choosing, it's vital to assess the advantages and disadvantages of each solutions. It's crucial to think about which solution would work best for your needs and objectives as a website owner as WordPress 7.0 approaches.
Advantages and Disadvantages of WordPress
Without a question, WordPress is among the most well-liked and commonly used content management systems (CMS) on the planet. It is a preferred platform for millions of websites due to its many benefits. It does, however, have its drawbacks, just like any other platform.
Advantages of WordPress:
User-friendly: WordPress is known for its ease of use and user-friendliness. Its interface is straightforward, intuitive, and customizable, making it accessible to even non-technical users.
Flexibility: WordPress offers a wide range of customization options, allowing users to create websites that suit their specific needs. There are thousands of free and premium themes and plugins available that enable users to add functionality and design elements to their websites.
SEO-friendly: WordPress is designed with SEO in mind, making it easier for website owners to optimize their content for search engines. There are various plugins available, such as Yoast SEO, that help to optimize website content for search engine ranking.
Large community: With millions of users worldwide, WordPress has a vast community of developers and users who offer support, resources, and advice.
Security: WordPress is continuously updating its platform to ensure security and minimize vulnerabilities. Additionally, there are numerous security plugins available that can help protect websites from attacks.
Disadvantages of WordPress:
Maintenance: WordPress requires regular maintenance, including updates to the platform, themes, and plugins. Failure to keep these up to date can lead to security vulnerabilities.
Learning curve: While WordPress is user-friendly, there is still a learning curve involved in using it effectively. Users may need to invest time in learning how to use the platform, especially if they want to take full advantage of its features.
Performance: WordPress sites can be slow to load, especially if they are not optimized correctly. This can lead to a poor user experience and negatively impact website traffic.
Plugin compatibility issues: Not all plugins are compatible with each other, and some may cause conflicts, leading to website crashes or other issues.
Customization limitations: While WordPress offers a lot of customization options, there are still limitations to what can be achieved without significant customization or development work.
In conclusion, WordPress is a highly effective and versatile CMS that has numerous benefits. Before fully committing to the platform, it is crucial to take into account its limitations and potential drawbacks. Understanding a platform's advantages and disadvantages is essential to making the most of it for your website.
WordPress Update History
WordPress has come a long way since its initial release in 2003. It has undergone numerous updates and changes to become the versatile platform it is today. Let's take a look at the evolution of WordPress and the significant updates that have taken place over the years.
WordPress 1.0 – The first version of WordPress was released in 2003. It was a basic platform with limited functionality and lacked many of the features that WordPress users take for granted today.
WordPress 2.0 – The second major update to WordPress was released in 2005. It introduced the concept of "plugins" which allowed developers to extend the functionality of WordPress. It also introduced a new default theme that is still in use today.
WordPress 3.0 – This update was released in 2010 and introduced a new feature called "custom post types". It allowed users to create custom content types such as events, products, or portfolio items, which greatly expanded the flexibility of the platform.
WordPress 4.0 – Released in 2014, this update introduced an improved media library and a new visual editor. It also introduced the concept of "responsive images" which allowed websites to display images of different sizes depending on the device being used.
WordPress 5.0 – This was a major update released in 2018, which introduced the new "Gutenberg" editor. This update was controversial because it changed the way users created content in WordPress, but it also paved the way for future improvements.
WordPress 6.0 – This update was released in 2020 and introduced many improvements to the block editor, including new blocks and layout options. It also included improvements to the overall performance and security of WordPress.
WordPress 7.0 will soon be released, and users may anticipate even more upgrades and additions. The block editor will be improved, and new tools for making custom content kinds will be added, according to the development team. The platform's general functionality and security will also be enhanced.
As a result of significant updates and modifications over the years, WordPress is now a widely used platform. Users can anticipate even more upgrades and additions with the imminent release of WordPress 7.0 to make their usage of the platform even better.
Upcoming WordPress 7.0
One of the most eagerly awaited improvements to the WordPress CMS is version 7.0. Numerous new features, expansions, and improvements are anticipated to be added to the platform.
The addition of the new Twenty Twenty-Two default theme will be one of the most significant changes to WordPress 7.0. The latest web technologies and increased support for block-based themes are all features of this theme's design to make it more versatile and contemporary.
The inclusion of Full Site Editing is another significant feature anticipated for WordPress 7.0. Users now have more control over the structure and appearance of their material thanks to the block editor's ability to change entire pages and posts.
The media library is also anticipated to receive upgrades in WordPress 7.0, including enhanced metadata support, advanced search capabilities, and the capacity to add custom fields to media objects.
WordPress 7.0 is anticipated to offer new security features and enhancements to assist defend websites against malware and intrusions. This adds stronger spam defense, increased password security, and support for SSL certificates.
The accessibility of the platform will also be improved with WordPress 7.0, making it simpler for those with impairments to access and use WordPress websites. This adds enhanced support for screen readers and keyboard navigation.
And finally, WordPress 7.0 appears to be one of the platform's most important changes in recent memory. WordPress 7.0 is anticipated to make WordPress an even more powerful and adaptable CMS for all types of users, with an emphasis on boosting the user experience, upgrading security, and increasing accessibility.
Conclusion
With the impending release of WordPress 7.0, users can anticipate even more interesting features and enhancements. WordPress has revolutionized the development and management of websites.
The history of WordPress updates, the genesis, and future of WordPress, the distinctions between WordPress.org and WordPress.com, the benefits and drawbacks of WordPress, and the anticipated features of WordPress 7.0 have all been covered in this article.
WordPress 7.0 promises to be a big upgrade, with new security features in addition to improved performance and speed. Block-based themes and full-site editing will make customization and design easier to understand for users of all skill levels.
WebP image compatibility will speed up website loading times and enhance user experience. The new Lazy Loading feature, which allows images to load only when they are visible on the user's screen and speeds up page loads, will also be helpful in this area.
WordPress 7.0 addresses the crucial problem of accessibility by making it simpler to build accessible websites. The update will come with better color contrast and keyboard navigation standards.
The addition of a new Robots API, which will allow developers more control over how search engines index their websites, is another interesting feature of WordPress 7.0. This API will provide you more control over the crawling and indexing of the information on your website, which is crucial for SEO.
Overall, WordPress 7.0 looks to be a great update for both users and website designers. The updated functions and enhancements will make website maintenance and creation easier to use, quicker, and safer. WordPress is still a strong and adaptable website-building tool, and the impending update will further bolster that claim.
In conclusion, we can anticipate exciting new features and enhancements with the impending release of WordPress 7.0 that will improve the user experience and make website maintenance more accessible than before. It doesn't matter if you've used WordPress for a while or are just getting started; you should look forward to the future update.
How to Choose Best and Cheap WordPress Hosting Provider?
How to choose the best and cheap WordPress hosting? Choosing the best cheap WordPress hosting is not a simple task, especially with low-price offers. You need to take a large number of factors into consideration, including WordPress compatibility, usability, features, speed, reliability, price, company reputation, etc. Therefore, we have established this WordPress review site, which is designed to help you find the best and cheap WordPress hosting within minutes, based on our specialized editors' WordPress hosting experience and real customers' feedback.
ASPHostPortal.com
ASPHostPortal.com offers the best and cheap WordPress hosting. ASPHostPortal.com was founded in 2008. It has been topping the list of almost all the web hosting review sites so far. This company is missioned to deliver a cost-effective plan in the consideration of all features, price, reliability, loading speed, and technical support. Their best and cheap WordPress hosting plan starts at $2.50/mo. ASPHostPortal.com is now providing a free domain for new clients to enjoy the company's outstanding web hosting service. Their servers are optimized for your WordPress 6.0 installation 24/7/365 ASPHostPortal.com's technical support from WordPress Cloud Hosting experts.