The Best nopCommerce 4.50.4 Cloud Hosting Recommendation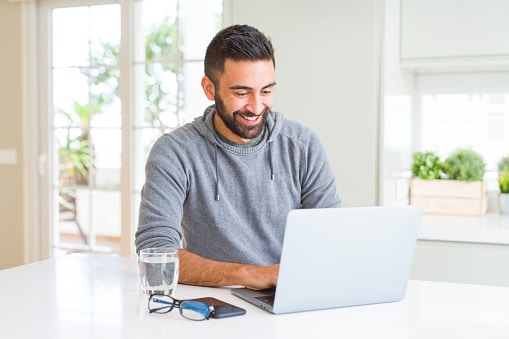 Build Your Online Shop With nopCommerce 4.50.4
What is nopCommerce? nopCommerce is an open source ecommerce software that contains both a catalog front-end and an administration tool backend. nopCommerce is a fully customizable shopping cart. It's stable and highly usable. From downloads to documentation, nopCommerce.com offers a comprehensive base of information, resources, and support to the nopCommerce community.
nopCommerce is an open-source eCommerce solution. It's stable and highly usable. nopCommerce is an open-source eCommerce solution that isASP.NET (MVC) based with an MS SQL 2008 (or higher) backend database. It has been downloaded more than 1.5 million times! Our easy-to-use shopping cart solution is uniquely suited for merchants that have outgrown existing systems and may be hosted with your current web host or their hosting partners. It has everything you need to get started in selling physical and digital goods over the internet. nopCommerce offers unprecedented flexibility and control.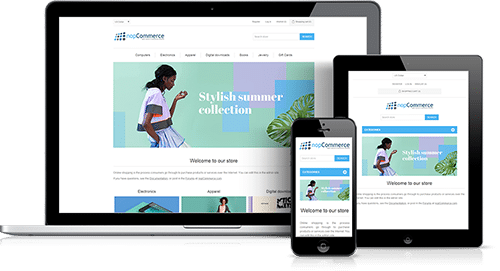 Release Notes – nopCommerce 4.50.4
This is a minor release that is fully compatible with the previous version (4.50.0-4.50.3). So all third-party plugins for 4.50 work for all minor versions (4.50.0-4.50.4). It contains some refactoring and bug fixes.
#6375 Updated Connector/NET to the latest version. MySQL didn't work properly during installation (FluentMigrator.Runner.IVersionLoader issue)
#6295 Fixed an issue with ACL when copying a product
#6306 PayPalCommerce plugin. Fixed a bug when voiding an order
#6310 PayPalCommerce plugin. Fixed a bug with currencies that do not support decimals
#6314 Fixed a bug with ignoring store mappings for languages in the sitemap
#5939 Added some permission checks for the Sales summary report
#6327 Added filtering by vendor for the Sales summary report
#6300 Cancel adding products to the cart if at least one of the required products has failed validation
#6324 Fixed an issue where PerRequestCache is out of sync with IDistributedCache
#6334 Fixed an issue with possible null reference exception during getting shipment tracker
#6338 Added missed Distinct methods
#6344 Fixed checkout attributes formatting in current language
Fixed an issue problem with FilterableSpecificationAttributeOptionsPrefix cache key prefix
Advantages of nopCommerce Development
Here are some examples of undeniable benefits that emerge when you choose a nopCommerce platform for your e-commerce project:
1. Open-source platform
nopCommerce is an open-source platform, which means it is completely free and contains no hidden fees or any other barriers. All you have to do to get a scalable e-commerce solution is to download the source code and adjust it to your specific project requirements. If you are not familiar with programming, you can download the simplified one-click installation version. But it is always better to hire a nopCommerce developer who will opt for the source code version, which offers extensive customization options.
Another good thing about nopCommerce that it is supported by a large community of skilled developers from different parts of the world who are continually enhancing the platform to make it safer, faster, and more reliable.
2. Rich functionality
Extensive functionality is another great advantage of the nopCommerce platform. nopCommerce offers all the essential functions you need to set up a fully functional, attractive, and secure online shop. Also, you can extend your functionality significantly using plug-ins. With nopCommerce, you get an opportunity to sell different types of products and services, manage all e-commerce parameters, configure SEO settings, integrate third-party apps, revise the source code, and so on.
3. Multi-store support
The nopCommerce platform enables numerous e-commerce shops through a single administration interface. You also have an opportunity to build a marketplace where small vendors can sell their products together. There are many options for organizing the work of the marketplace effectively. For example, you can share catalog data between different shops and synchronize them in real-time. nopCommerce makes sure that marketplaces will be a convenient tool for your customers too. As every shop shares a single database, so they can log into various shops with the same credentials.
4. Pre-built integrations
nopCommerce platform includes thousands of pre-built integrations, helping you save resources and allowing you to launch/revamp your online storefront more quickly. All of this comes from different developers who have built integrations with popular shipping, payment, marketing, website creation, and hosting solutions. For example, the platform is integrated with over 50 payment gateways and methods, including Amazon, AliPay, PayPal, PayU, Stripe, WordPay, and many more.
5. nopCommerce is Mobile-Friendly
These days, when m-commerce is on the rise, the advantage goes to businesses that managed to build mobile-ready online stores. With nopCommerce, it is easy as 1-2-3. The platform offers a lot of mobile-responsive features that will help you to broaden your customer base significantly. The platform provides a wide range of professionally designed templates that adjust your content for all types of browsers and devices. It is also worth mentioning that nopCommerce is built on the powerful .NET Core platform that ensures broad compatibility with different systems like Windows, Linux, and Mac.
The Best nopCommerce 4.50.4 Cloud Hosting
ASPHostPortal.com provides full trust web hosting services for your nopCommerce 4.50.4 site. Full service and fully accountable, they expertly manage your hosting. nopCommerce 4.50.4 is much faster and easier to use, there is a slew of design as well as performance changes. Their best and cheap nopCommerce 4.50.4 cloud hosting is starting from $4.00/mo.
They will not only provide you with a 30 days money back guarantee, but also they give you a 99.9% uptime guarantee. With ASPHostPortal, your site will be hosted using isolated application pool in order to meet maximum security standard and reliability. They employ best in breed firewalls and perimeter network protection.
UKWindowsHostASP.NET has been servicing the web hosting, domain registration, and SSL needs of clients from all over the world since 2008. They have been a debt free company since the start. Their number one priority is providing the best customer service in the industry. They have contingency plans available upon request. They are connected to multiple tier one providers with BG-P4 routing to ensure exceptional up-time and reliability.
They never fall asleep and they run a service that is operating 24/7 a year. Even everyone is on holiday during Easter or Christmas/New Year; they are always behind their desk serving their customers. Their best and cheap nopCommerce 4.50.4 cloud hosting is starting from £4.00/mo.